Book jacket layout design
Tasked with designing a full book jacket, this design is for the esteemed history-inspired novel, movie and play, War Horse. The imagery, textures, type selections and color palette all pay homage to the recruitment war posters of World War 1, emitting the same type of old, desaturated aesthetic.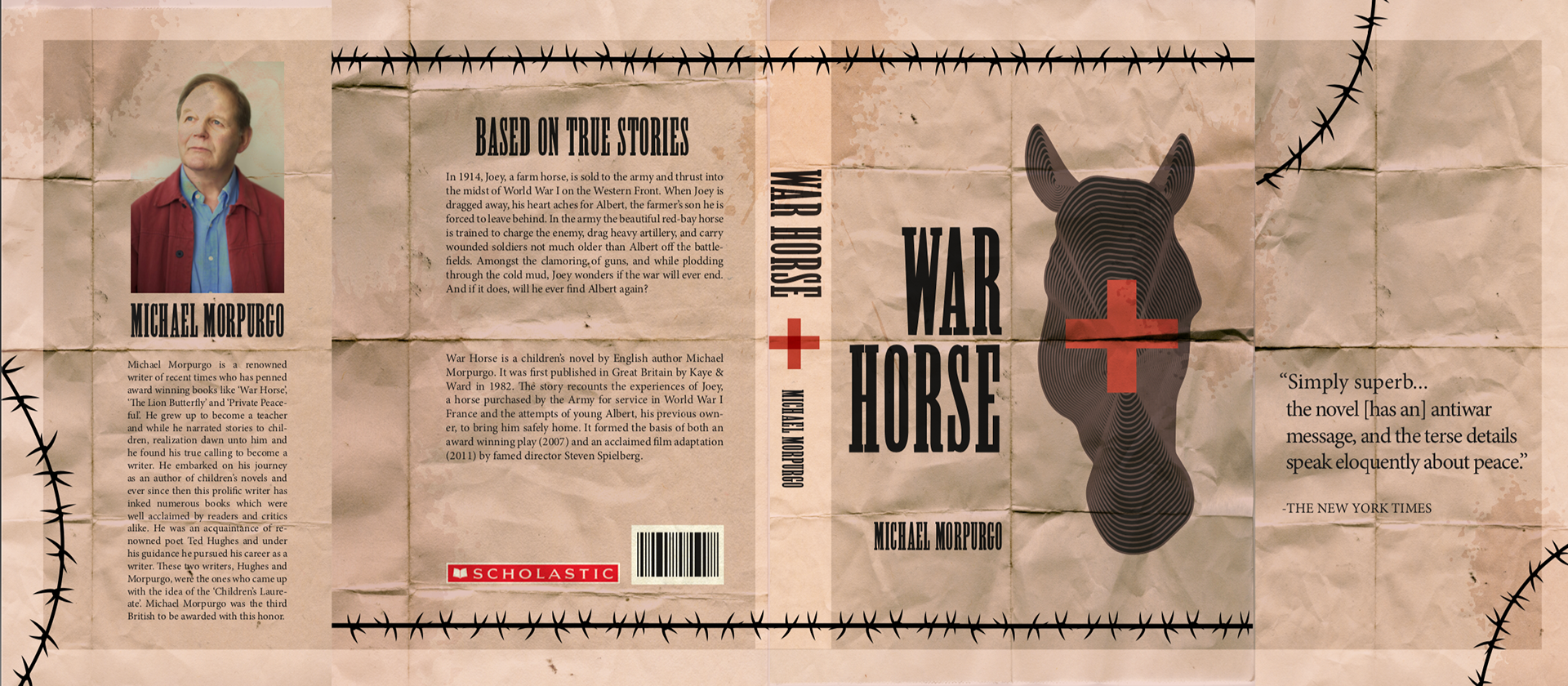 I have to thank an extra special model for this graphic.  A sweet mare who I used to own, Dot!