As one of the fastest growing brands of 2019, UNIQLO has captivated the clothing market with its fresh, trendy Japanese style. This brand is known for being clean cut, innovative, and minimalistic while emphasizing quality and a certain quirky personality. That's why I chose to animate their logo as a fast cut sort of sequence, focusing on their brand colors and the incorporation of both of their logos (one in English, and one in Japanese.)
In my initial style frames, the goal was simple: modern, sleek, fast, and dynamic. Only utilizing the two brand colors, the main goal was to embody the company's presence and reputation as a high end and technical brand as a whole -  in under 5 seconds.
There are 7 words I narrowed down to guide my style as the pillars of the brand:
QUALITY          SIMPLE         CASUAL
BASICS         UNISEX        UNIQUE         GLOBAL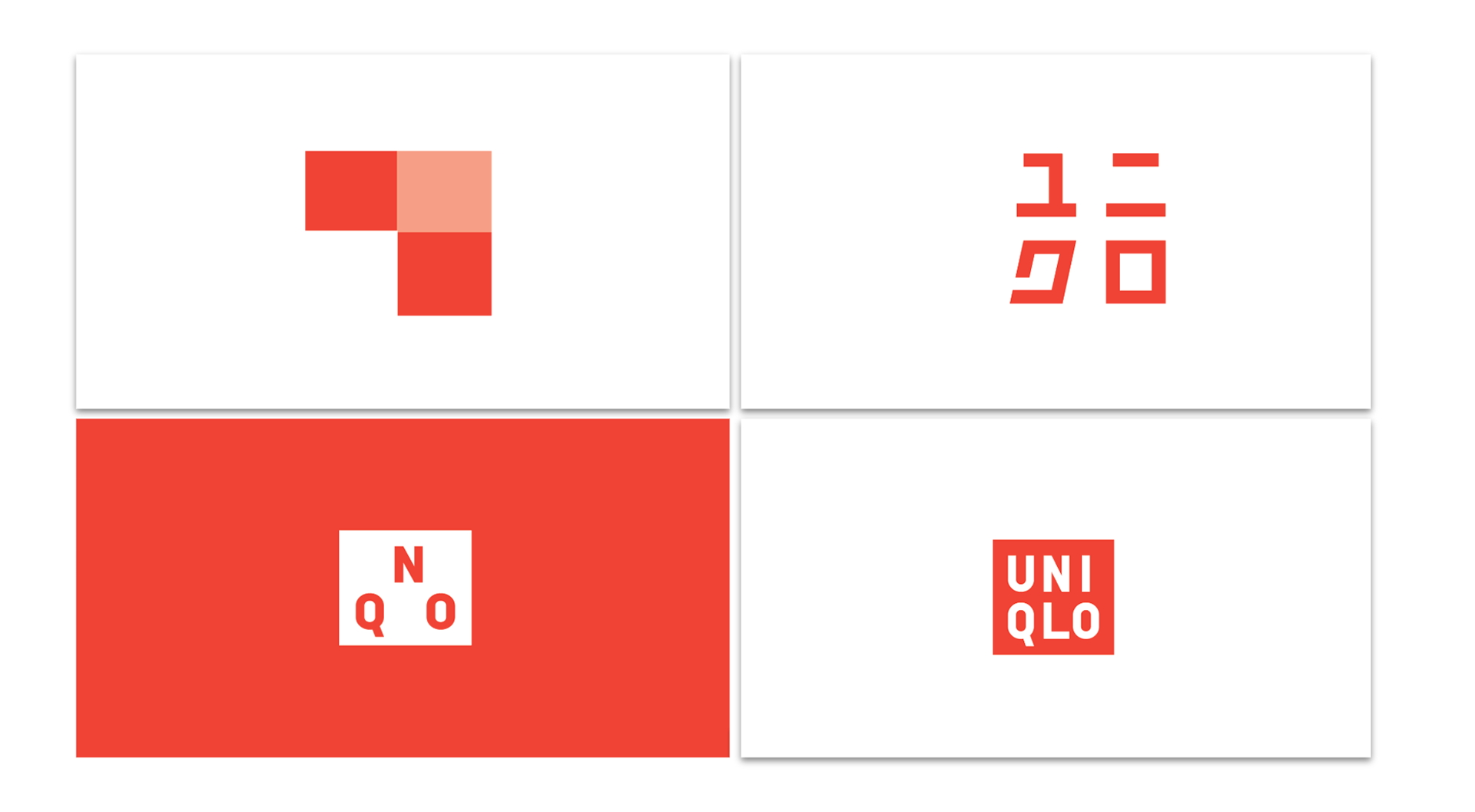 I took a lot of reference from the brand's current look and style, and tried to find a way to represent it how it hasn't been shown before. Below is some imagery I referenced to inspire my design choices.