A collaboration with Katherine Monday and Brooke Fazakerley.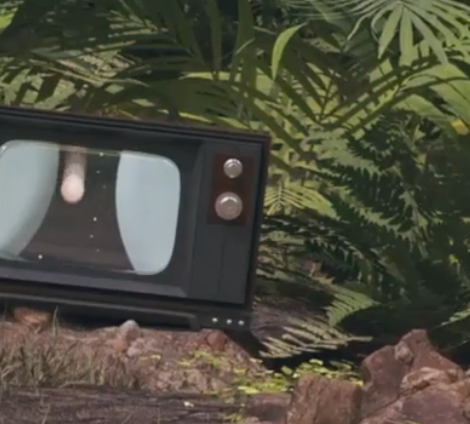 Using two provided audio samples - "Duck and Cover" and Carl Sagan's "The Pale Blue Dot" - and create an animation that tells a story. 
THE REQUIREMENTS
MINIMUM 30 SECOND DURATION
MAY USE ANY SECTION OF AUDIO
THE SOFTWARE 
ADOBE AFTER EFFECTS
CINEMA 4D
ADOBE ILLUSTRATOR
ART DIRECTION, 2D ANIMATION: MOLLY HOSKINS
LOGO DESIGN, 2D ANIMATION: KATHERINE MONDAY
3D MODELING AND ANIMATION: BROOKE FAZAKERLEY
THE SOLUTION
By combining the eerie atomic song with the commentary on earth, we crafted an abandoned world in which nature is reclaiming the world after the disappearance of humans. The lone TV shows a long forgotten commercial urging humans to care for their earth - before it's too late. 
(Hint - it was too late). 
This approach combined an initial setting of 3D with the 2D commercial composited in.